Dr. Smile Medical Group, 

Founded on July 1, 2014, Dr. Smile Medical Group is the first medical group in China, led by renowned vascular surgeon Dr. Smile (张强). Headquartered in Shanghai, China, Dr. Smile established the first vein center in the country in 2013, specializing in the diagnosis and treatment of varicose veins, venous thrombosis, venous ulcers, and other lower limb venous diseases. With vein centers now in 15 cities across China, including Shanghai, Beijing, Shenzhen, and more, Dr. Smile Medical Group boasts the largest chain of vein centers in Asia.
The group features a professional team of specialists and utilizes cutting-edge CHIVA therapy for varicose veins, having successfully treated over 20,000 cases, making it the top provider in China and a leader in Asia. In addition, Dr. Smile Medical Group has established an international academic platform, collaborating with specialists from the United States, France, Italy, Japan, and others to drive technological innovation in varicose vein treatment and medical instrument development.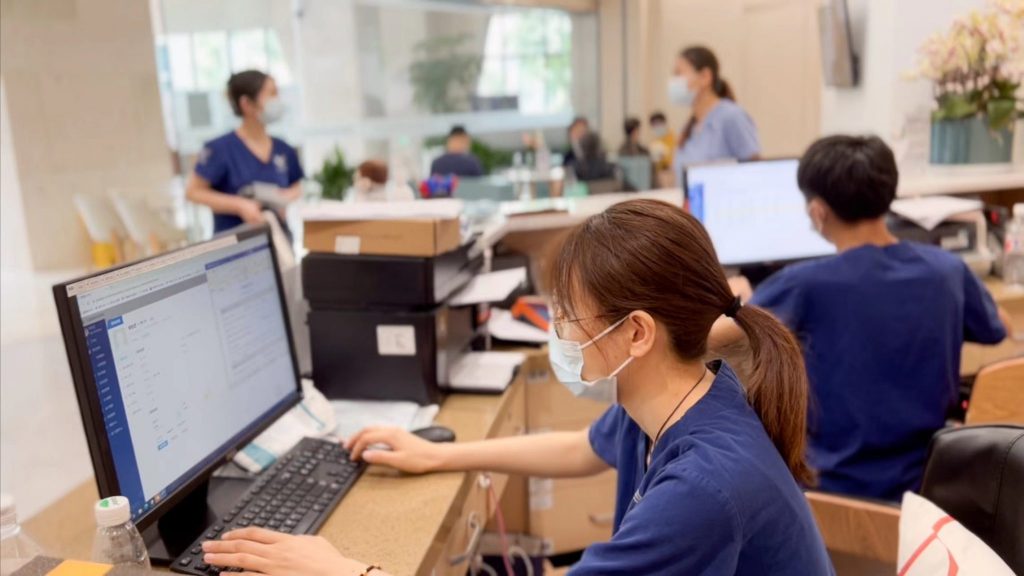 As the first Chinese medical group responsible for the CHIVA global certification program, Dr. Smile Medical Group also holds a prominent position in the national professional committee for venous diseases and is qualified for national medical continuing education projects. It has pioneered the introduction and implementation of various technologies for varicose vein treatment in China, including SEPS, radiofrequency ablation, and CHIVA, among others.
Through a comprehensive understanding of venous hemodynamics and the application of CHIVA, Dr. Smile Medical Group has significantly reduced the traditional inpatient treatment duration for varicose veins, which previously required several days, to a convenient outpatient procedure lasting approximately an hour. This approach minimizes the complications associated with traditional surgery, saves valuable time for patients, and accelerates their recovery process. As a result, patient satisfaction reached an impressive 98% in 2021.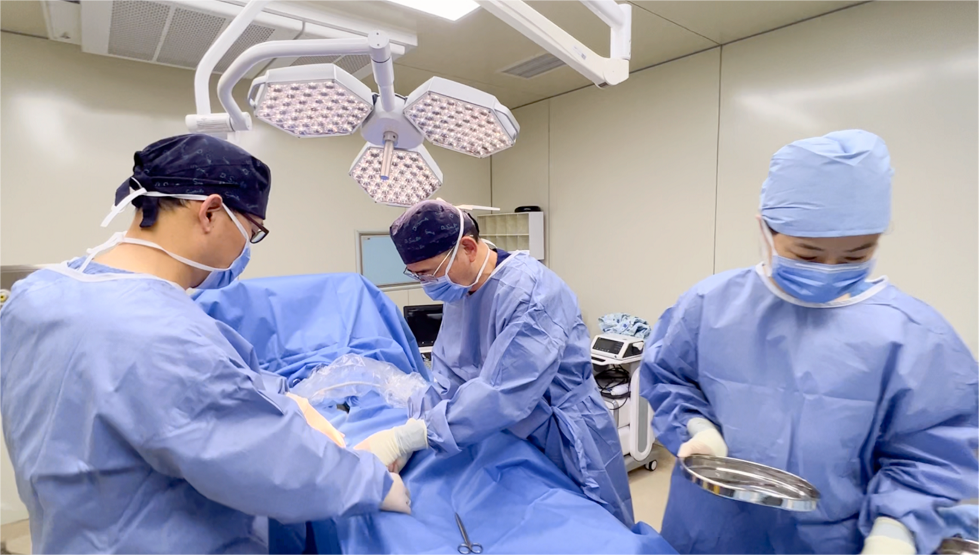 Our Mission: Bringing patients a better life through medical innovation.
Our Vision: To be recognized as one of the world's leading medical group in treating varicose veins.
Our Values: We are guided by the following principles:
Respect: Treating every patient with dignity, empathy, and understanding.
Coordination: Working together as a cohesive team to provide comprehensive and coordinated care.
Innovation: Embracing and driving advancements in medical technology and treatment approaches.
Persistence: Continuously striving for excellence and never giving up in our pursuit of improved patient outcomes.
Why choose Dr. Smile Medical Group for varicose vein treatment?
Five Compelling Reasons to Choose Dr. Smile Medical Group
1.Led by World-Class Experts
Dr. Smile Medical Group is led by the renowned vascular surgeon, Dr. Smile, who has decades of clinical experience. He has passed on his medical wisdom and skills to the entire team. As the founder, his unwavering commitment to medical excellence has become the culture of the entire group, ensuring that every patient benefits from his expertise and extensive experience.
2.Advanced Treatment Technologies
In the field of minimally invasive treatment for varicose veins, Dr. Smile Medical Group has consistently been a leader. They were among the earliest to introduce and apply advanced treatment technologies such as SEPS, endovenous radiofrequency ablation, and CHIVA. These innovations not only enhance treatment effectiveness but also significantly reduce the risk of postoperative complications. Setting industry standards, they offer patients the most advanced treatment options available.
3.International Team of Doctors
The medical team at Dr. Smile Medical Group embraces an international approach to diagnosis and treatment. They actively engage in international medical exchanges, continually learning and incorporating the latest global medical advancements. This not only allows them to implement best practices during treatment but also ensures that patients receive healthcare services at international standards.
4.Multiple Varicose Vein Centers Nationwide
Dr. Smile Medical Group has varicose vein treatment centers in several major cities, including Shanghai, Beijing, Shenzhen, Chengdu, and Guangzhou. These centers adhere to international standards, offering state-of-the-art medical equipment and comfortable clinical environments. This means that patients can conveniently access high-quality treatment without the need for long-distance travel.
5.Outstanding Treatment Results
Dr. Smile Medical Group has accumulated over twenty thousand successful treatment cases, and impressively, patient satisfaction consistently exceeds 98.2%. These outstanding treatment outcomes reflect Dr. Smile Medical Group's steadfast commitment to medical quality and are a significant reason why patients choose their services.