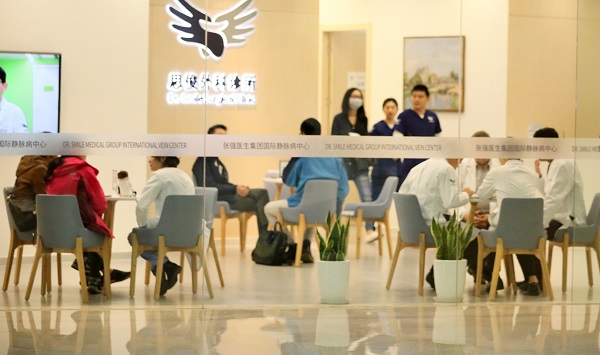 Dr. Smile Medical Group currently offers two ways to make an appointment.
You can make an appointment quickly and independently through the WeChat official account "张强医疗科技" Customer service staff will provide arrangements and related consultation services from 9:00~17:00 daily.
For telephone reservations, please call 17316503023 for English service (09:00~17:00).
After the appointment, we will send you an "Appointment Confirmation SMS" to the cell phone number you provided, and we will also send you another "Appointment Reminder SMS" the day before your appointment and leave the phone number of the clinic assistant in case of emergency.
Ensure you can fully utilize the doctor's appointment time; we encourage you to contact us at least 2 hours in advance if you wish to change or cancel your appointment. Thank you for your understanding and cooperation!
Putting patients first is our core value. At Dr. Smile Medical Group, we want our patients to receive safe, minimally invasive, individualized, leading-edge, and enjoyable quality care.
If a patient has any questions about a medical procedure, please consult a physician or medical assistant. If patients need any related services from the customer service department, please call our customer service number  17316503023 for English service (09:00~17:00), and we will be happy to assist you.