Rockville, Maryland, USA – September 25, 2023 – In a landmark move set to redefine the future of vein health innovations, Dr. Smile Medical Group, China's pioneer in minimally invasive techniques for lower limb venous diseases, and Inteleos, a globally acclaimed medical certification organization, have unveiled a strategic collaboration. This partnership, announced at the Inteleos headquarters in Rockville, aims to bolster the global CHIVA (Conservative Hemodynamic Cure of Venous Insufficiency) program, signifying a crucial juncture in international venous health endeavors.

The Rockville event garnered attention from a plethora of industry leaders and experts. Montgomery County Executive, Marc Elrich, graced the occasion with his opening remarks, stating, "Montgomery County is proud to host renowned medical institutions like the FDA, USP, NIH, NIST, and, notably, Inteleos. Our unwavering support for medical innovation is evident in the collaboration between Dr. Smile Medical Group and Inteleos."
Dale Cyr, CEO of Inteleos, conveyed his optimism about the partnership, remarking, "Inteleos is honored to collaborate with Dr. Smile Medical Group in our shared mission to advance global healthcare. Together, we have pushed boundaries, unlocked new possibilities, and, most importantly, will soon improve the lives of countless patients. We look forward to continuing this journey, striving for excellence in every facet of our work."
Dr. Smile Chang (张强), Founder of Dr. Smile Medical Group, commented, "Our partnership with Inteleos exemplifies our commitment to pushing the boundaries of healthcare excellence. The Global CHIVA Program has been a labor of love, driven by our shared vision of transforming vein healthcare. It is a privilege to stand here today, looking ahead to the many more milestones we will conquer together."
2023 signifies the third year of this fruitful collaboration between Dr. Smile Medical Group and Inteleos. Their unwavering commitment to medical innovation remains robust, even amidst the challenges of a global pandemic. The global CHIVA program emerges as a beacon of hope for patients and medical professionals globally, highlighting the immense potential of collaborative medical ventures.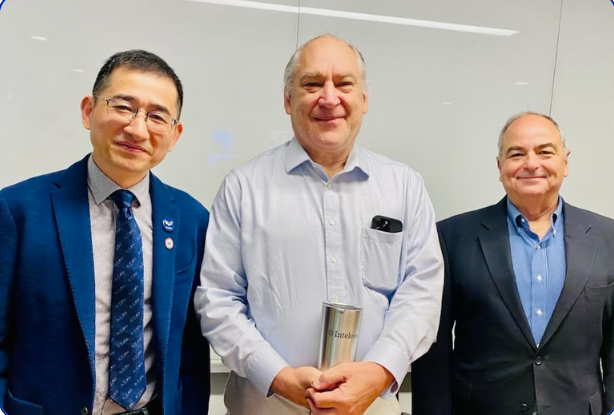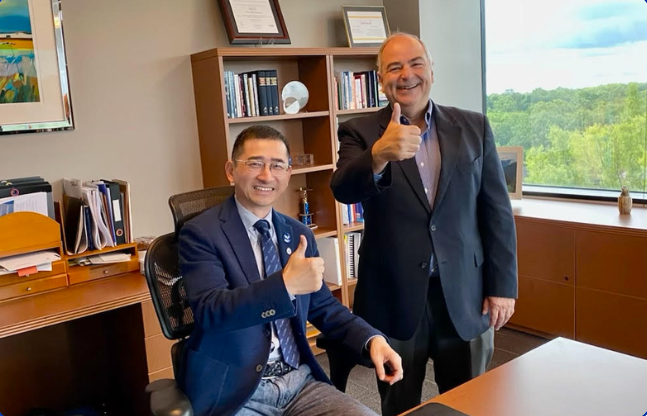 About Maryland Montgomery County Executive, Marc Elrich:
Marc Elrich was elected as Montgomery County Executive in Maryland on Nov. 6, 2018. Under his leadership, the Montgomery County Government is committed to providing exceptional service to our many diverse communities, residents and businesses.
About Inteleos:
Inteleos is a global non-profit medical certification organization that manages the following Councils and Foundation: American Registry for Diagnostic Medical Sonography® (ARDMS®), the Alliance for Physician Certification & Advancement™ (APCA™), the Point-of-Care Ultrasound Certification Academy™, and Inteleos Foundation. Over the past 40+ years, more than 158,000 sonographers, physicians and other medical imaging professionals from 70 countries have been certified by ARDMS, APCA and the POCUS Certification Academy.
About Dr. Smile Medical Group:
Dr. Smile Medical Group is a pioneering healthcare organization specializing in advanced vein care and treatment. With a mission to enhance the quality of life for patients through innovative healthcare solutions, Dr. Smile Medical Group is at the forefront of clinics, research, education, and patient care in the field of vein healthcare.