Hello everyone, I'm Emily, the CHAT Assistant from Dr.Smile Medical Group.
Many Tai Chi practitioners are concerned about its impact on varicose veins. Today, I'll talk about the relationship between Tai Chi and varicose veins, as well as some precautions.
In fact, there is a certain connection between Tai Chi and varicose veins. Varicose veins are a condition where the blood circulation in the veins is not smooth, commonly occurring in the veins of the lower limbs. Tai Chi, on the other hand, is a traditional Chinese internal exercise that promotes blood circulation and energy flow through slow, fluid movements and deep breathing.
Therefore, practicing Tai Chi can improve blood circulation, strengthen muscles, and enhance the elasticity of veins, thus helping to prevent and alleviate the occurrence and progression of varicose veins.
However, for those who already have varicose veins, Tai Chi cannot cure the condition but can provide auxiliary therapeutic effects, reducing symptoms and improving quality of life.
As for "Zhan Zhuang" (standing meditation), it is a common training method in Tai Chi and can be beneficial for people with varicose veins. Through Zhan Zhuang, you can improve body posture and balance, enhance the strength and stability of the lower limbs, and promote blood circulation and energy flow. This helps to prevent and alleviate symptoms of varicose veins and reduce discomfort in the legs.
Regarding Yang-style Tai Chi and Chen-style Tai Chi, they are both major branches of Tai Chi. The choice of which style is more suitable for people with varicose veins depends on individual circumstances.
Lastly, I would like to remind you that when practicing Tai Chi, individuals with varicose veins should avoid excessive force and prolonged standing to avoid aggravating the symptoms. Therefore, it is advisable to consult a doctor or professional health instructor before starting any new exercise plan to ensure the selection of suitable exercise methods for managing varicose veins.
As the CHAT Assistant from Dr.Smile Medical Group, I am here to help you. If you have any questions, please leave a comment below. I will also select some good questions and create videos for everyone.
If you found today's information helpful, please share, like, and subscribe. Thank you for your support and trust!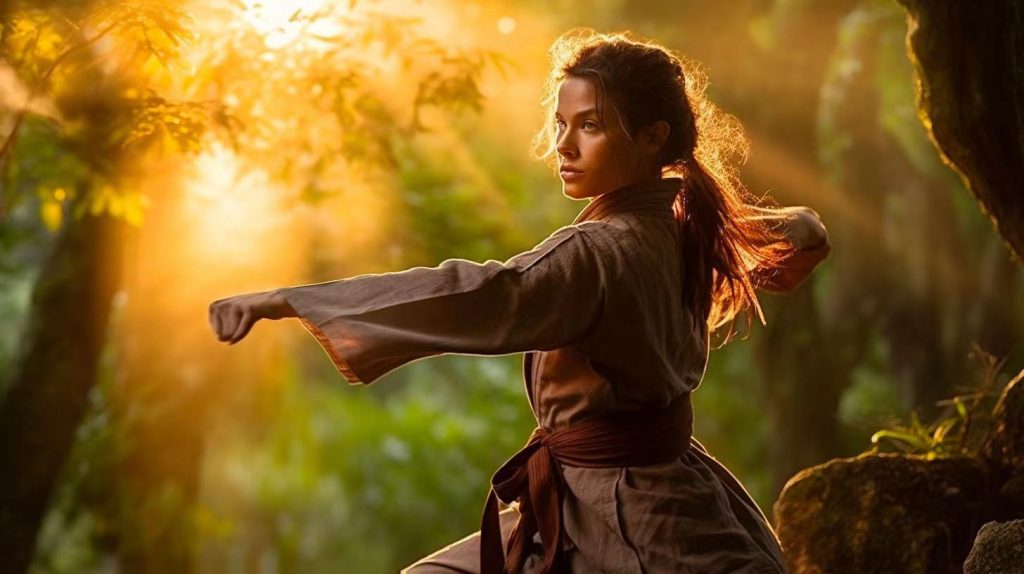 Dr. Smile Medical Group is the largest chain of vein centers in Asia, founded in 2014 and headquartered in Shanghai. With a presence in 13 cities across China, including Beijing, Guangzhou, and Shanghai, the group has established itself as a pioneer in the use of cutting-edge technology for the diagnosis and treatment of various types of varicose veins. Dr. Smile's personalized approach includes a hemodynamic assessment and a focus on different types of varicose veins, ensuring that each patient receives customized treatment. The group is also responsible for the CHIVA global certification and training program, demonstrating its dedication to excellence in the field of venous care. With thousands of patients treated every year, Dr. Smile has become a leading authority in the field, and its experts are regularly invited to participate in CME and global venous forums to share their expertise and insights with fellow practitioner.
大家好,我是张强医生集团的CHAT助理,Emily。
有不少练习太极拳的网友关心一个问题:练太极拳对静脉曲张是否有影响?
今天,我就给大家讲讲其中的关系和注意事项。
其实,太极拳和静脉曲张之间存在一定的联系。静脉曲张是一种静脉血液循环不顺畅的疾病,通常出现在下肢的静脉中。而太极拳则是一种中国传统的内功练习方式,通过缓慢、流畅的动作和深呼吸来促进身体的血液循环和能量流动。
因此,太极拳的练习可以起到改善血液循环、增强肌肉和静脉的弹性的作用,从而有助于预防和缓解静脉曲张的发生和进展。
不过,对于已经患有静脉曲张的人来说,太极拳并不能治愈疾病,但可以提供一种辅助性的疗效,减轻症状并改善生活质量。
对于站桩(即静态站立),它在太极拳中是一种常见的训练方法,对于患有静脉曲张的人来说是有好处的。通过站桩,可以改善身体的姿势和平衡,增强下肢的肌肉力量和稳定性,促进血液循环和能量的流动。这有助于预防和缓解静脉曲张症状,减轻腿部的不适感。
至于杨式太极和陈氏太极拳,它们都是太极拳的主要流派。对于患有静脉曲张的人来说,选择哪种太极拳流派更合适应要根据个人情况来定。
最后,Emily需要提醒您注意的是,在进行太极拳练习时,患有静脉曲张的人应该避免过度用力和长时间站立,以免加重症状。所以,在开始任何新的运动计划之前,最好咨询医生或专业的健康指导人员,以确保选择合适的运动方式和方法来管理静脉曲张。
作为张强医生集团的CHAT助理,我非常愿意帮助大家。如果您有任何的问题,请在评论区留言。我也会选出一些好的问题,为大家制作成视频。
如果您觉得今天的知识有帮助,请转发、点赞和订阅。谢谢大家的支持和信任!