Cycling is a comprehensive form of exercise that can effectively strengthen cardiovascular function and maintain a healthy physique. However, it's important to note that long-distance cycling can exert pressure on the lower limbs, potentially exacerbating or inducing varicose veins, a common vascular disease in the lower limbs characterized by dilation and tortuosity of the veins. Moderate cycling, on the other hand, can promote circulation in the lower limbs, which helps prevent varicose veins.
Experts from the vascular surgery department of the Dr. Smile Medical Group offer several protective strategies and recommendations for cycling enthusiasts to better address this issue:
1. Warm-Up and Cool-Down:Warm-up exercises before cycling and cooling down afterward are essential. They can help your muscles and blood vessels adjust to the onset and end of the exercise, reducing the risk of varicose veins.
2. Utilize Cycling Gear Appropriately:If you already have varicose veins or a history of them, you might consider wearing compression stockings. They can provide progressive pressure to help promote blood flow from the lower limbs back to the heart, alleviating symptoms of varicose veins.
3. Maintain a Good Cycling Posture:A proper cycling posture can reduce the pressure on your lower limbs, allowing your leg muscles to function better during cycling and promote blood circulation.
4. Pay Attention to Diet and Hydration:Maintaining a good nutritional status and adequate hydration can help you keep a good physical condition during cycling and also facilitate blood flow, which can help reduce the risk of varicose veins.
5. Take Regular Breaks During Long-Distance Cycling:During long-distance cycling, you should take regular breaks to rest and relax your legs. Elevating your legs can help blood flow more easily back to the heart, reducing the pressure on the lower limbs.
6. Monitor Your Body's Reactions:During cycling, if you feel discomfort in your legs or notice prominent veins in the lower limbs, you should stop and rest immediately and seek advice from medical professionals.
As World Bicycle Day approaches, we hope these protective strategies and recommendations can help you better enjoy the fun of cycling while protecting and managing the health of your lower limbs. If you have any specific health issues, please seek help and advice from medical professionals. On the path of cycling, may you be healthy and happy!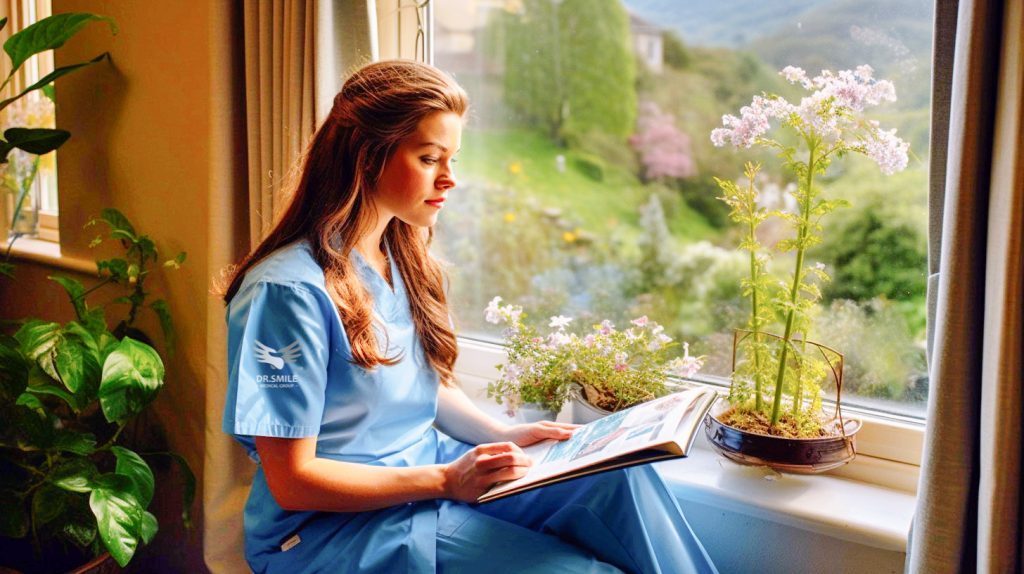 Dr. Smile Medical Group is the largest chain of vein centers in Asia, founded in 2014 and headquartered in Shanghai. With a presence in 13 cities across China, including Beijing, Guangzhou, and Shanghai, the group has established itself as a pioneer in the use of cutting-edge technology for the diagnosis and treatment of various types of varicose veins. Dr. Smile's personalized approach includes a hemodynamic assessment and a focus on different types of varicose veins, ensuring that each patient receives customized treatment. The group is also responsible for the CHIVA global certification and training program, demonstrating its dedication to excellence in the field of venous care. With thousands of patients treated every year, Dr. Smile has become a leading authority in the field, and its experts are regularly invited to participate in CME and global venous forums to share their expertise and insights with fellow practitioner.
长途骑行与下肢静脉曲张:保护策略和建议
自行车骑行是一种全面的运动方式,可以有效地增强心肺功能并保持良好的体型。然而,需要注意的是,长途骑行可能对下肢产生压力,有可能加重或诱发静脉曲张疾病,这是一种常见的下肢血管疾病,主要表现为静脉的扩张和曲张。而适度的骑行可以促进下肢血液循环,有助于防止静脉曲张。
张强医生集团血管外科专家们为自行车骑行爱好者提供一些保护策略和建议,以更好地应对这一问题:
1. 做好热身和冷却:骑行前的热身和骑行后的冷却都是非常重要的,可以帮助你的肌肉和血管适应运动的开始和结束,减少静脉曲张的风险。
2. 合理利用骑行装备:如果你已经有静脉曲张,或者有这方面的病史,可以考虑穿着压力袜。它们可以提供渐进式的压力,帮助促进血液从下肢返回心脏,减轻静脉曲张的症状。
3. 保持良好的骑行姿势:正确的骑行姿势可以减少对下肢的压力,使你的腿部肌肉在骑行过程中能更好地发挥作用,促进血液循环。
4. 注意饮食和水分补充:保持良好的营养状态和充足的水分可以帮助你在骑行过程中保持良好的体能,同时也有利于血液的流动,有助于减少静脉曲张的风险。
5. 长途骑行中定时休息:在长途骑行过程中,你应当定时停下来休息,放松你的腿部,将腿部抬高,这样可以帮助血液从下肢更好地返回心脏,减轻下肢的压力。
6. 监控身体反应:在骑行过程中,如果你感到腿部不适,或者发现下肢静脉明显突出,应当及时停下来休息,并寻求医疗专业人士的意见。
在世界自行车日到来之际,我们希望这些保护策略和建议能帮助你更好地享受骑行的乐趣,同时保护和管理你的下肢健康。如果你有任何具体的健康问题,请寻求医疗专业人士的帮助和建议。在骑行的路上,愿你健康快乐!